eHub: Insurance Benefits and Online Enrollment
Overview
If you are licensed to use eHub's Online Enrollment feature you can enroll in your company's benefits and update dependent and beneficiary information through eHub.
During your company's open enrollment period when you login to eHub you will receive a window indicating that online enrollment is open and you may click Enroll Now and proceed to the online enrollment process, or click Maybe Later and continue with other eHub options.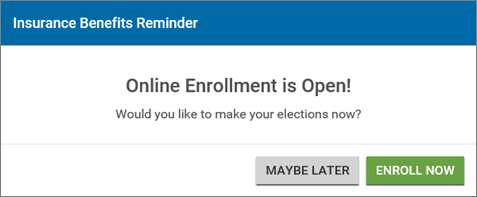 At anytime you may access your benefit information from the Insurance Benefits widget on the My eHub landing page. Click the Continue button to proceed with your benefit process.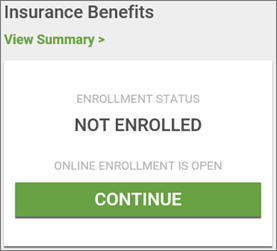 Key Functionality
Security
Permission for you to provide Online Enrollment Employee Assistance is added via SYS: Security Groups on the eHub tab. There you would select the INS Insurance Benefits screen, and the Online Enrollment: Employee Assistance feature.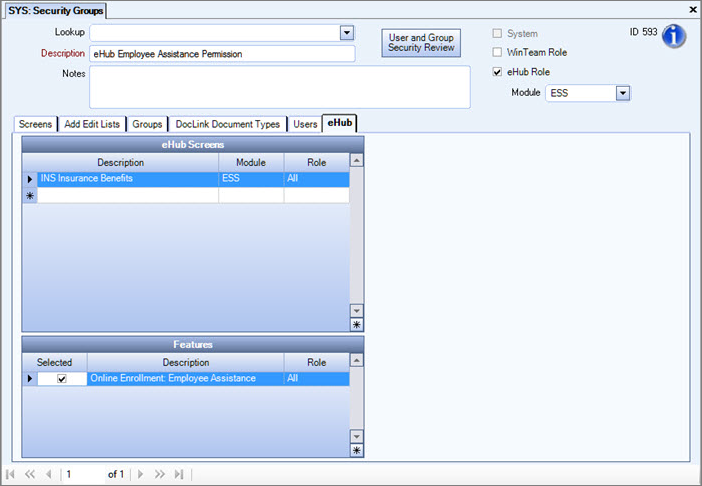 Note:  Company paid benefits for which you are eligible may not display, as there are no options to enroll or waive.